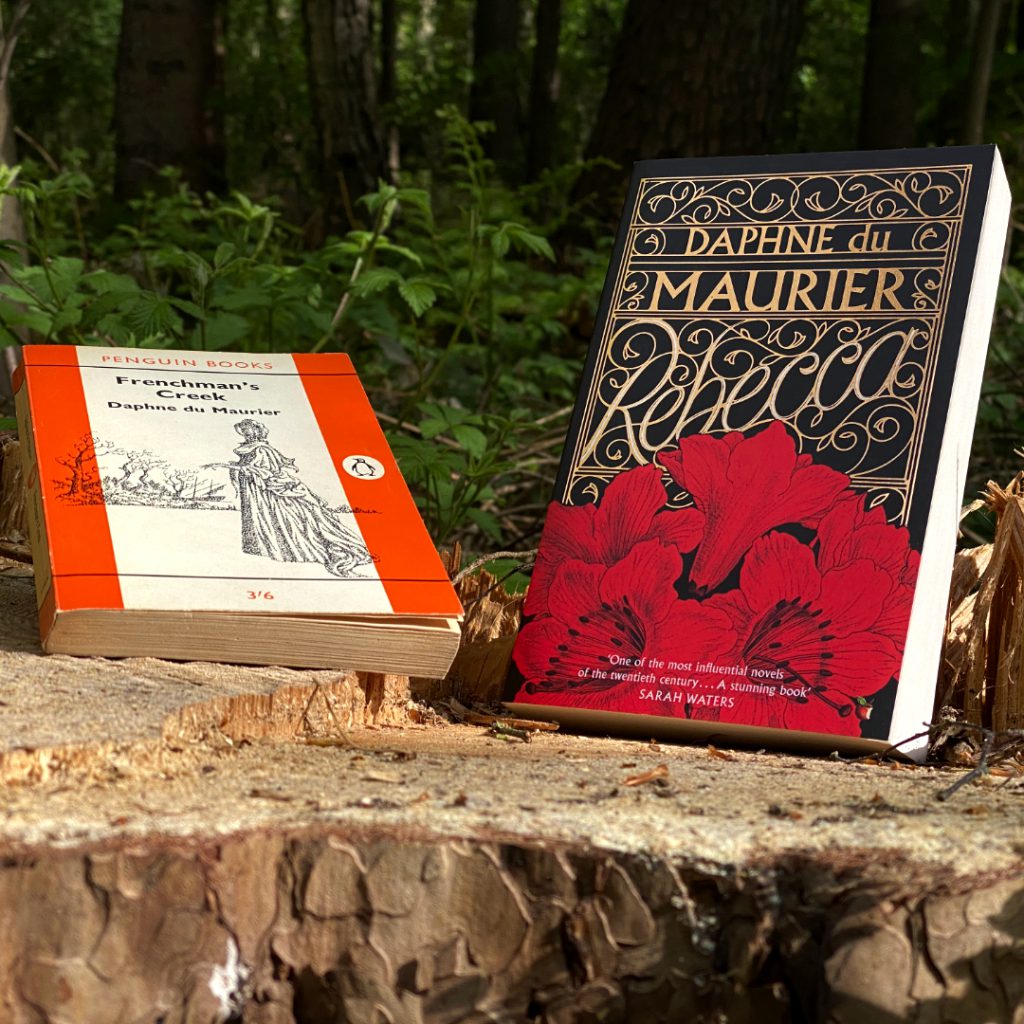 Daphne Du Maurier was born in London (England) on May 13th, 1907 in a wealthy family. Her father was the actor and theatre manager Sir Gerald Hubert Edward Busson and her mother was the actress Muriel du Maurier (née Beaumont). She had two sisters (Angela and Jeanne) with whom she was very close. Several governesses educated them at home.
Daphne loved to read. Among her favourite authors and the ones who influenced her the most are R.L. Stevenson, Oscar Wilde, the Brontë sisters, and specially Katherine Mansfield.
During one of the family's holidays, they bought a vacation house called Ferryside in Fowey (Cornwall), which became her favourite place in the world, and where she based later the majority of her stories.
She left for Paris in 1925 in order to attend Finishing School. From 1928 she started writing short stories and articles. In 1929 Daphne published her first short story, "And Now to God the Father" in the magazine "Bystander" with the help of her mother's brother, Willie Beaumont.
Her first novel appeared in 1931, "The Loving Spirit" which was a big success. Later on, in 1934, she wrote her father's Biography, "Gerald: A Portrait". This book gave her a great reputation as a writer although it shocked various of his father's friends because of the portrait she painted of him in the book. Her father had died earlier that year from colon cancer.
MARRIED LIFE
In between those two books, she married Major (later Lieutenant General) Frederik Arthur Montague ("Boy") Browning in 1932, after only some months of having known each other. She had her daughter Tessa in 1933. She lived in Menabilly, outside Fowey. This house served as inspiration for Manderley, in "Rebecca".
Also in 1932, Daphne wrote the book "I'll Never be Young Again" quite different from her first novel, as it dealt with sex. The following year, she published "The Progress of Julius". Any of these two books were as successful as her first one.
In 1936, Daphne reached the top of the best-sellers lists with her book "Jamaica Inn". In 1938 she published what it is considered to be her masterpiece: "Rebecca", a classic Gothic tale, which was the consequence of an unhappy period of her life, due to her staying in Egypt following her husband and the army. It sold almost 3 million copies from 1938 until 1965.
Without devaluating her work, part of its success is, in my opinion, due to the film that Alfred Hitchcock made of the book in 1940. After "Rebecca" followed the books "Frenchman's Creek" (1941) and "Hungry Hill" (1943) also adapted for the cinema.
DU MAURIER AFTER "REBECCA"
Du Maurier had another daughter, named Flavia, in 1937, and a son called Christian, in 1940. While Frederik was at war, she decided to come back to Cornwall with her children as she was very unhappy there.
In 1944 she wrote the play "The Years Between" in which she told about the problems that couples experience during war. Afterwards, she wrote "My Cousin Rachel" (1951), and two collections of short stories, "The Apple Tree" (1952) and "The Breaking Point" (1959). In 1957 Daphne wrote a more serious work, "The Scapegoat".
Hitchcock chose her again for another film, this time adapting Daphne's short story "The Birds". The movie was again a tremendous success.
Unfortunately, her husband died in 1965 which caused her deep sorrow. Furthermore, she had to leave her beloved house Menabilly and moved to Kilmarth (Par) because she could not keep the house where the family has been living for 25 years. There she wrote "The House on the Strand" in 1969.
She was made a DBE in 1969 and Fellow of the Royal Society of Literature.
Additionally, Daphne wrote a biographical work about her family called "The du Mauriers" in 1937, and her autobiography "Daphne du Maurier: Myself when Young" in 1977. With her son Christian, she published in 1967 "Vanishing Cornwall", a travel book about the countryside at Cornwall. She wrote the text and Christian made the photographs accompanying it.
HER LAST YEARS
However, her creativity and her health started to deteriorate, escalating to a nervous breakdown in 1981. Du Maurier died at home in Par on April 19th, 1989 when she was 81.
For a very long time, du Maurier was thought to be a romantic writer. However, she did not really like this tag. Furthermore, it is not entirely true, as she also wrote dark, sinister, gothic novels and short stories, and most of her books' endings were not happy. Her public is very varied and she is loved worldwide.
To sump up, Daphne du Maurier has a unique place in the literature of the 20th century. She appealed to a wide audience but without lacking literary merit.
---
"Last night I dreamt I went to Manderley again".

"Rebecca", 1938